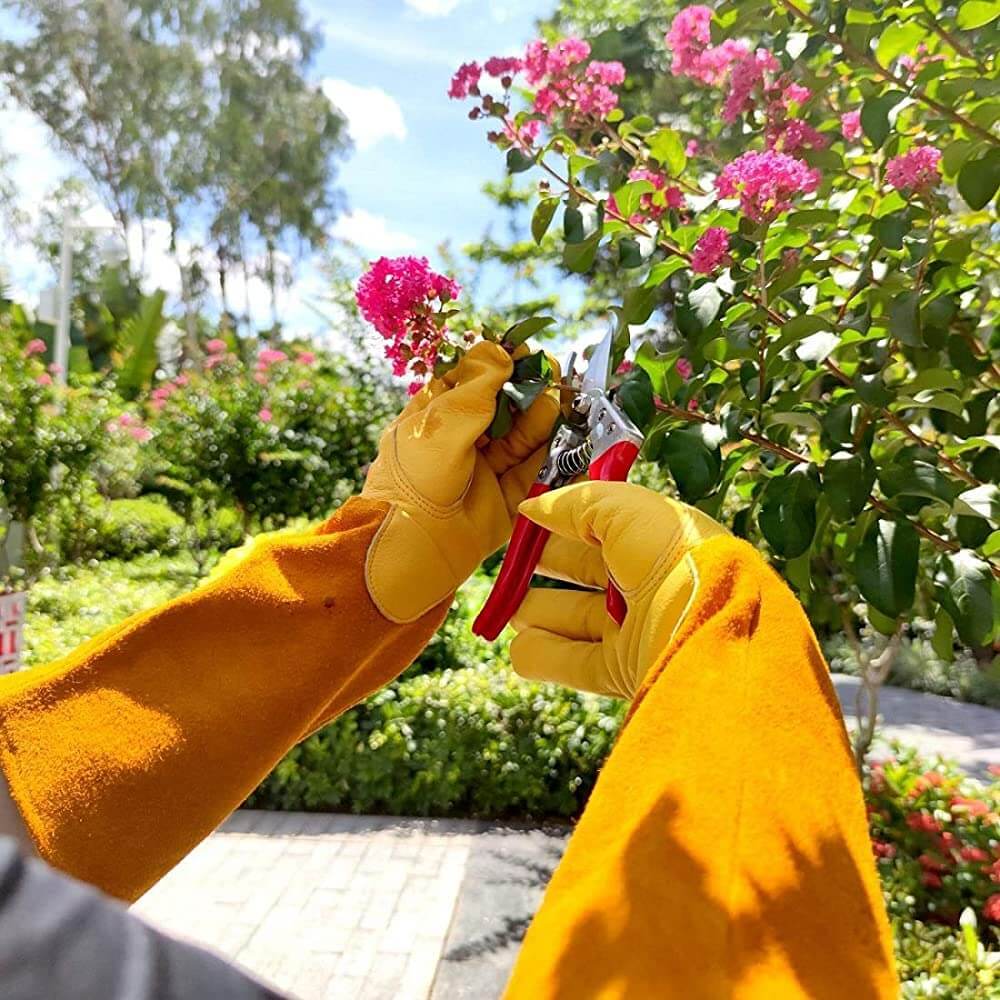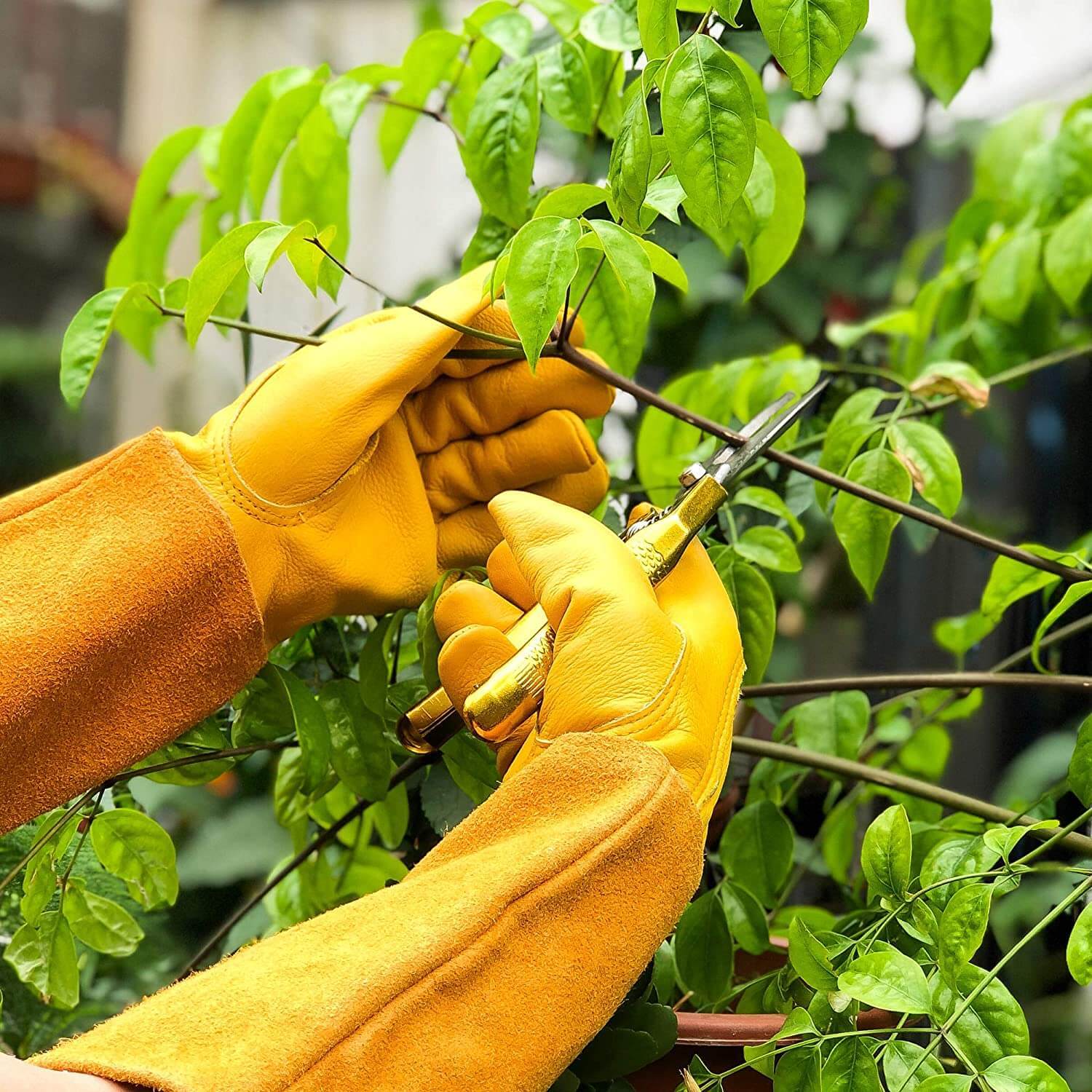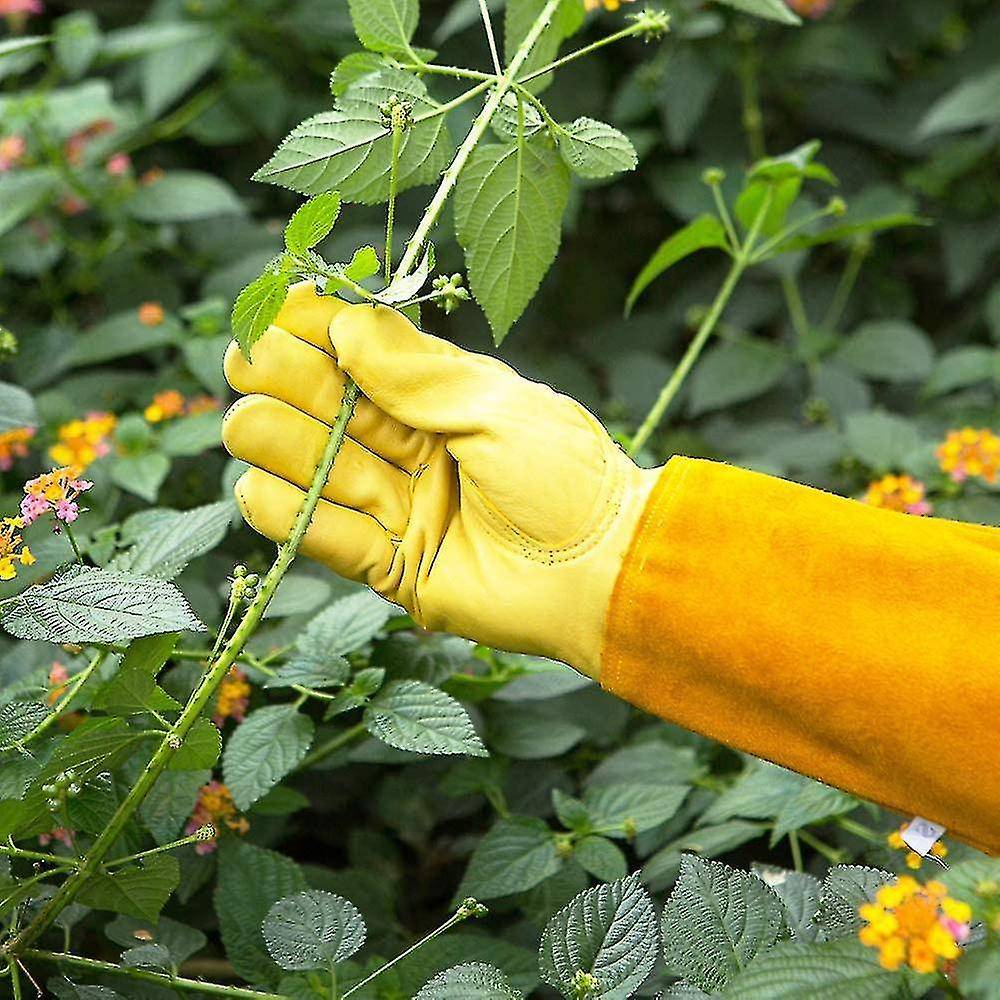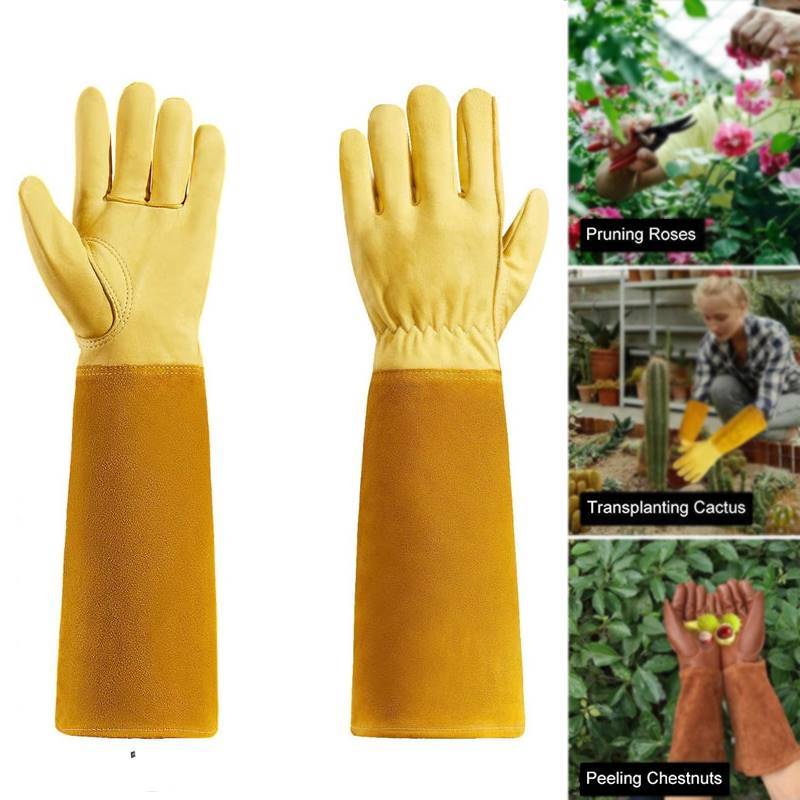 Step Up Your Gardening
This Spring
Introducing the best gardening gloves for women: our rose pruning gloves. Designed to protect your hands and arms from thorns and scratches, these thorn proof gardening gloves are a must-have for any gardener.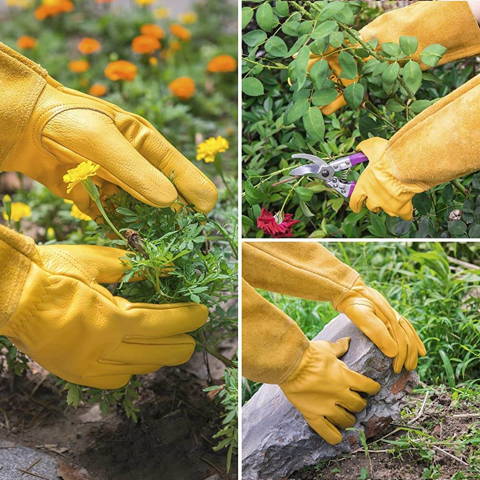 Deadhead Your Roses Painlessly
Made from 100% natural premium goat grain, these heavy duty gardening gloves ensure puncture resistance, keeping your hands safe and blood-free. The extended split suede cuff also prevents cuts on the arms, allowing you to deadhead your roses painlessly.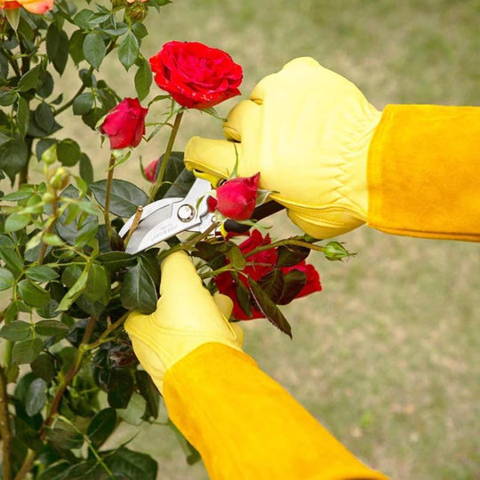 Soft on Your Skin,
Tough on Thorns!
These rose pruning gloves are pliable and flexible enough to maintain dexterity for fine motor tasks such as planting seeds. The buttery soft texture due to lanolin acts to moisturize hands, keeping them supple. This makes them great for people with sensitive skin.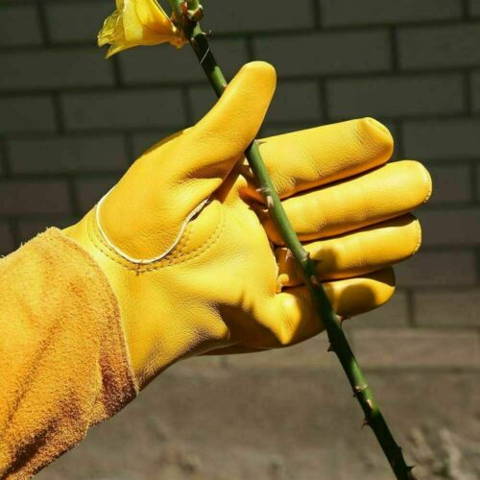 The Secret to Gardening Without Pain or Scratches
Our world famous rose pruning gloves continue to surprise gardeners all over the world with just how thornproof our leather can be. Customers are amazed at how the gloves can withstand rose thorns, blackberry bushes, and other plants with spines. With these long gardening gloves, you can enjoy your garden without worrying about scratches and thorns.