Wall Planters: 10 Tips For Creating
Thriving Vertical Gardens
Vertical gardens are a beautiful and practical way to add greenery to any space. Whether you have a small balcony or a large backyard, a vertical garden can transform a boring wall into a stunning green oasis. Here are 10 tips for creating the perfect vertical garden.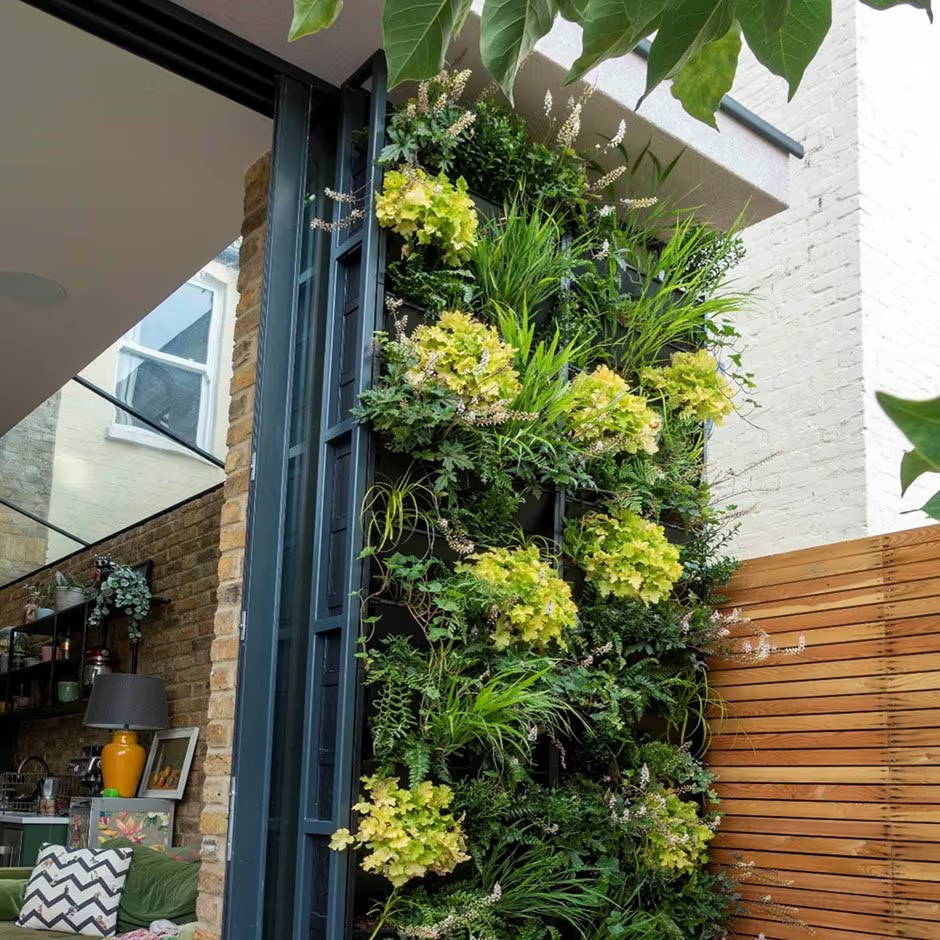 Plan According To The Sun & Shade

Consider whether you're renting, the location of your vertical garden and how much sun it gets throughout the day. All of these factors will influence how permanent your vertical garden should be. If you're hesitant to create a permanent garden, you can always create a portable one. An unattached vertical trellis or wall planters are affordable, pretty and durable options that allow you to move your plants as needed.

Plan According To The Sun & Shade

Plants require a certain amount of sunshine to thrive, but a vertical garden can complicate things. As plants grow upwards, they can start to block the sun from plants beneath. Place plants that prefer more shade at the lower levels of your vertical garden, and keep sun-loving plants near the top.
Pick The Right Plants For Vines

Vines or creeper plants can create a beautiful look that provides privacy and shade. However, pick carefully when deciding which plants to grow. Consider how much pruning the plant will require and if you can handle this level of maintenance. Research the plant's mature size to avoid a plant that's too big or too small.
How Tall Will That Plant Grow?

Before planting something in a hanging basket, check how tall the plant will grow at full maturity. Tall plants can look awkward in hanging planters and be difficult to maintain.
How Big Will That Plant Grow

Consider the overall size and weight of the plant. When the plant reaches peak maturity, how heavy will it be? Make sure the structure you select to hang plants from is strong enough to support this weight. Certain plants, such as crops growing larger fruits and vegetables, may require the addition of a cloth hammock beneath the basket until they are harvested.
Use Hanging Hooks When You Can't Drill Holes Into Walls

If you can't drill a hole directly into the side of your fence or wall, use hanging hooks to display plants.
Careful Where You Hang Things

Position hanging baskets or upside baskets in a way that doesn't create a roadblock. Avoid hanging planters too high that are difficult to water and maintain. After planters are filled with foliage, fruits/veggies and wet soil, they are going to be very heavy. If you must hang your plants out of reach, invest in a pulley system that'll allow you to lower and raise planters as needed.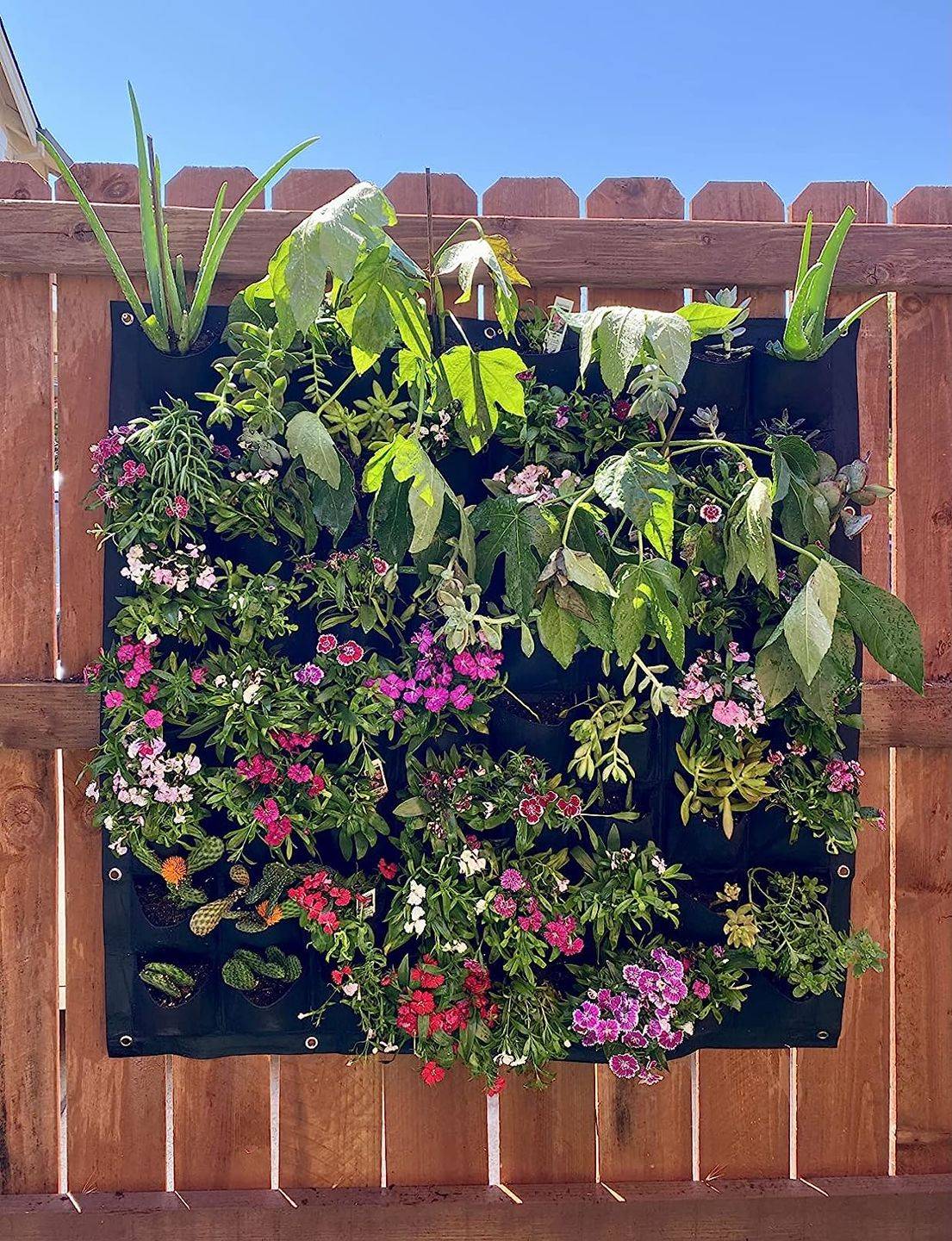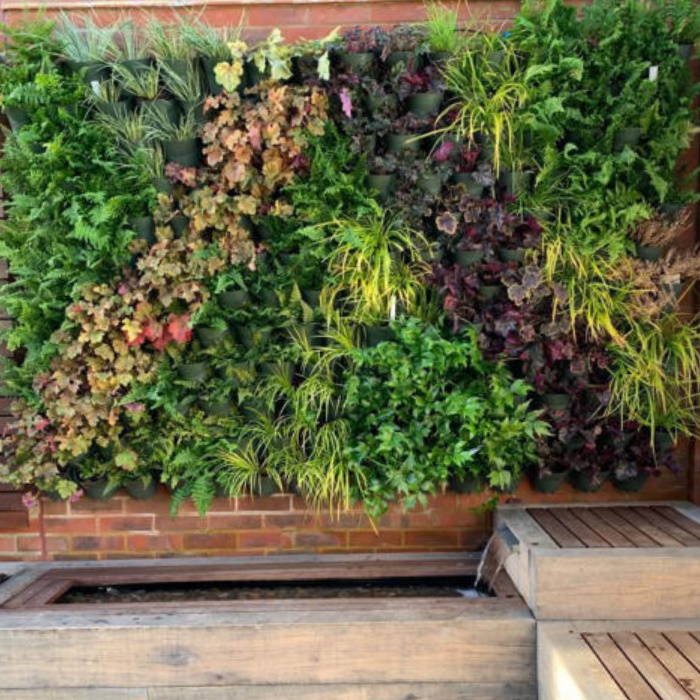 Vertical Gardens = Thirsty Plants

Plants that are not in the ground and are exposed to more wind and sun (plants higher up on a vertical wall) require more water than other plants. Check the soil regularly to see if plants need more water. Add extra mulch to their bedding to help retain moisture. Place plants that require less water near the top of the living wall, and plants that require wetter conditions near the bottom.
Lend A Helping Hand With Cages, Stakes, Etc.

Certain plants naturally grow outwards instead of upwards, which may result in the need to use cages, stakes or trellises to get the plants growing in the direction you want.
Use Silk Plants For Vertical Gardens

If you don't have the time or inclination to maintain living plants, you can use silk plants for your vertical garden. They require no maintenance except for the occasional dusting.
Vertical Garden Made Simple:
GreenScape Vertical Wall Planters
Our highly affordable vertical wall planters make the perfect addition to any home or business. They are made for both indoor and outdoor use.! Our vertical planters are easy to hang from just about any wall, including outdoor fences and interior walls. You can't beat our quality or price at just $20.99.